Zoe Blevins (NACP) with Professor Jane Gordon (POLS) received a grant to created a cultural and educational exchange with tribal communities in Connecticut. We have since welcomed our inaugural cohort of mentors for the 2021 year, and will be launching the program this spring.
PART I
Seven undergraduate students from UConn were selected during the fall semester as UCINCEE mentors. They are currently undergoing a series of intensive training workshops that will educate them about local and national Native history as well as how to be respectful when entering Indigenous communities and spaces. This preparation will culminate in the students visiting the Mashantucket Pequot Tribal Nation's reservation and participating in meaningful volunteer work that will have been identified as relevant and useful by members of the community.
PART II
In the spring semester, our mentors will begin to form relations with approximately 8-10 Mashantucket Pequot high school students, helping them with a variety of activities ranging from college prep to homework help. This will be tailored to the students' needs and be entirely flexible for the duration of the program.
Please email zoe.blevins@uconn.edu if you have any questions.
Coordinators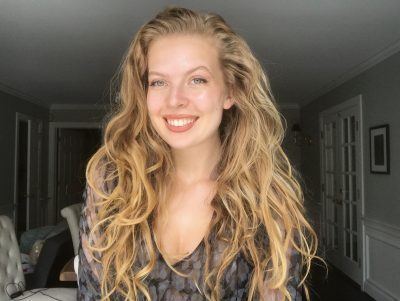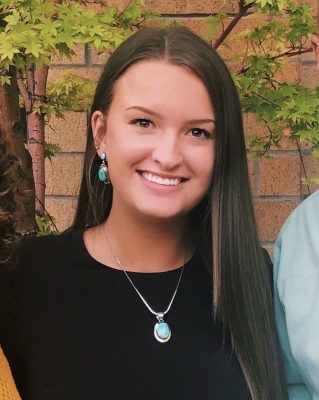 Sage Phillips
My name is Sage Phillips and I am panawáhpskewi (Penobscot) of the Waponaki (Wabanaki) people. We are the people of the dawn, those who greet the sun at first light. I am a junior double majoring in Political Science and Human Rights with a minor in Native & Indigenous studies. As a Native student who sought out Native community, resources and support in the college search process, I am hoping to become that with my involvement in UCINCEE. Our youth are our future ancestors, we must provide and protect them by giving them equal opportunity in higher ed. I am very grateful to Zoe for launching and creating this program and all of the mentors I am fortunate to work with as we uplift the voices of our Native youth for generations to come!
Mentors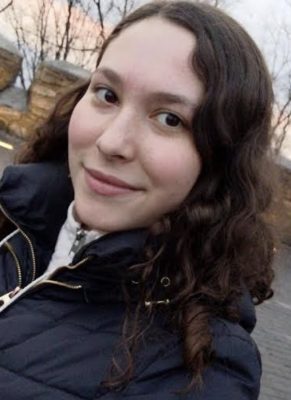 Sofia Saul
Hi! My name is Sofia Saul, pronouns she/her/hers. I am half Puerto Rican, half Spanish, and all kindness:). I am a junior Political Science major and HDFS minor. I am a member of the Innovation Learning Community Council, a FAMILEE mentor, a KUBE mentor, and a COPE mentor. I am also a member of PURSA, KSA, and now NAISA. I love getting involved and learning about cultures, and I recommend that others do so as well. I decided to apply to UCINCEE to learn more about indigenous and native cultures and my own Taíno culture. I have always felt that my education in indigenous and native cultures has been lacking, and I am so excited about this opportunity to become more knowledgeable and more aware. At the same time, I will mentor and learn from Mashantucket Pequot high school students. I hope to learn a great deal so I may spread knowledge about indigenous and native cultures.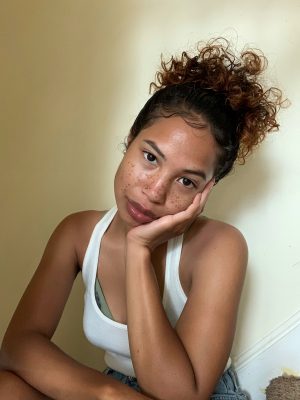 Chloe Murphy
Chloe Murphy is a senior at the University of Connecticut. She is an Africana Studies major with a minor in Sustainable Community Food Systems. Chloe's work is in the intersecting fields of food, climate, racial, and education justice. Chloe is Black, Filipino, and Chamorro with aspirations to become an educator.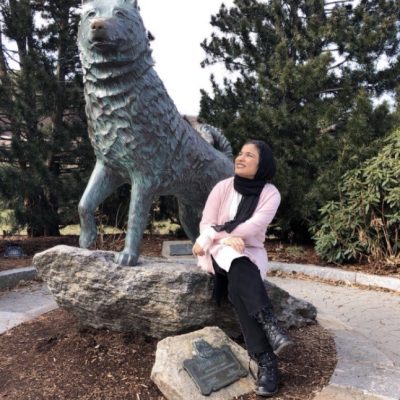 Fizza Alam
Fizza Alam is a UConn student double majoring Political Science and Economics. She minors in Human Rights.    
Growing up in the inner-city, Fizza witnessed first-hand the economic and racial disparities in the Connecticut education system. Due to her passion for education she is certified as a CT paraprofessional and has volunteered and interned as an educational assistant in underserved communities. Her experience of having attended and aided in Title I public schools are what inspired her to better understand institutional socioeconomic injustice.  
Working with UCINEE Fizza will make sure to share her experience at UConn. But also, she pledges to remain open to learning from the students about their history, passions, and cultures.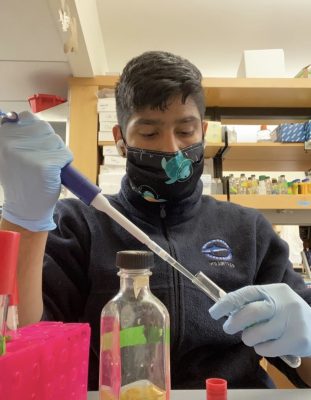 Danny Alejandro Osorio Quixntero
Hi, my name is Danny Alejandro Osorio Quixntero I was born in Colombia, Tumaco, I identify as Emberá an indigenous community of the pacifiko colombiano, my family and I were displaced due to the armed conflict in Colombia. I moved to the states to start my education in marine sciences and molecular and cellular biology thanks to academia and good fortune. My hobbies are diving, martial arts, dancing cooking and reading, and overall I love the ocean and all its habitants from a micro to a macro scale.
I am also a volunteer in the animal rescue center at mystic aquarium, I am the Colombian regional coordinator for the COY16 for next year, and I am part of the UN ocean voice working group."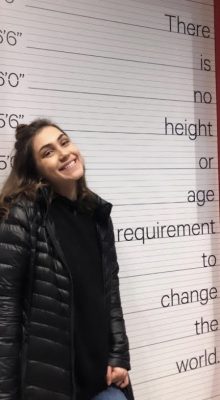 Alexandra Trifan
Alexandra Maia Trifan is a first generation American and senior at the University of Connecticut. Her major is Political Science and she is passionate about the representation of environmental, women and minority rights. She is a member of Delta Phi Omega Sorority, Inc., and has an extensive background in community service work. She loves dancing, trying new food and speaks 3 languages.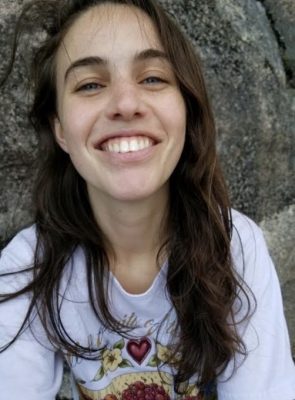 Natalie Roach
My name is Natalie and I'm from Cheshire, CT, land originally stewarded by the Quinnipiac and Wappinger people. I'm a senior undergraduate student studying Environmental Sciences and Human Rights. I am also pursuing a UConn Master's in Public Policy, and a minor in Sustainable Food Crop Production. 
At UConn, I am a mentor in the Rainbow Center, and vice president of the student organization Revolution Against Rape. I work at the Office of Sustainability on campus, and I'm organizing UConn's first environmental justice conference. Right now I am living in a house off campus with five of my friends, completing jigsaw puzzles and enjoying the nearby lake in between schoolwork.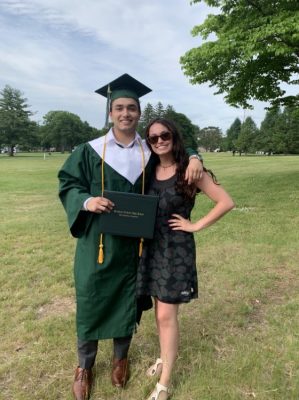 Nicole Mealha
Hi, my name is Nicole Mealha and I'm a first generation American! I am bilingual and Portuguese was actually my first language.  I am currently a junior with majors in Human Rights and Women's, Gender, and Sexuality Studies and minor in Sociology and Political Science. I hope to attend law school after undergrad. I am passionate about fighting for equality and human rights. I love working with others and learning about new cultures! I am a major foodie and love to hike!