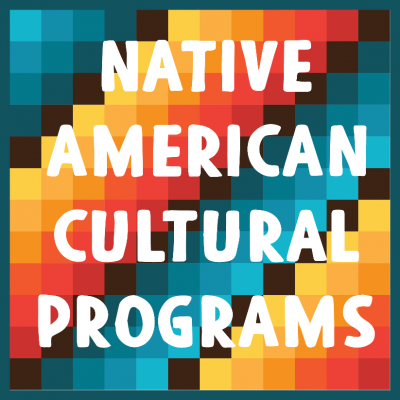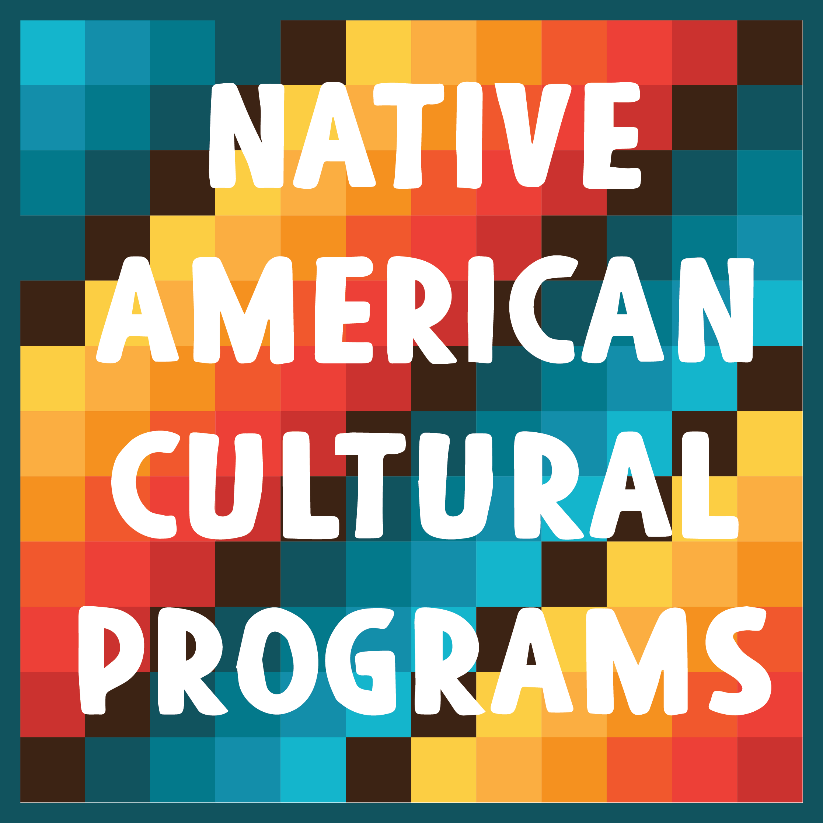 Virtual Office Hours
Our office will be physically closed until further notice.
Monday-Friday: By appointment.
Please contact nacp@uconn.edu or one of our Student Staff for a virtual appointment.
---
Saturday & Sunday: Closed.
Contact NACP
Email: nacp@uconn.edu
---
Phone: 860-486-8453
November is Native American Heritage Month
Join us as we celebrate a full month of programming for Native American Heritage Month.
Our theme for this month is "Indigenous Voices Rising." Our events seek to showcase and honor Native and Indigenous voices and the important work they do in literature, in art, in politics, for the environment, and elsewhere.
Our staff is working hard to coordinate events that are educational, inspiring, and soul-nourishing. Please show your support by attending as many virtual events as you are able!
We are still working to solidify all of the details for our events. Be on the look out for updates soon.
And look below to check out our featured event!
#NativeAmericanHeritageMonth  #IndigenousVoicesRising   #IndigenousAtUConn    #ThisIsWhatIndigenousLooksLike
OUR FEATURED EVENT… Joshua Whitehead: a keynote speech and reading, Monday Nov. 2, 6pm via Zoom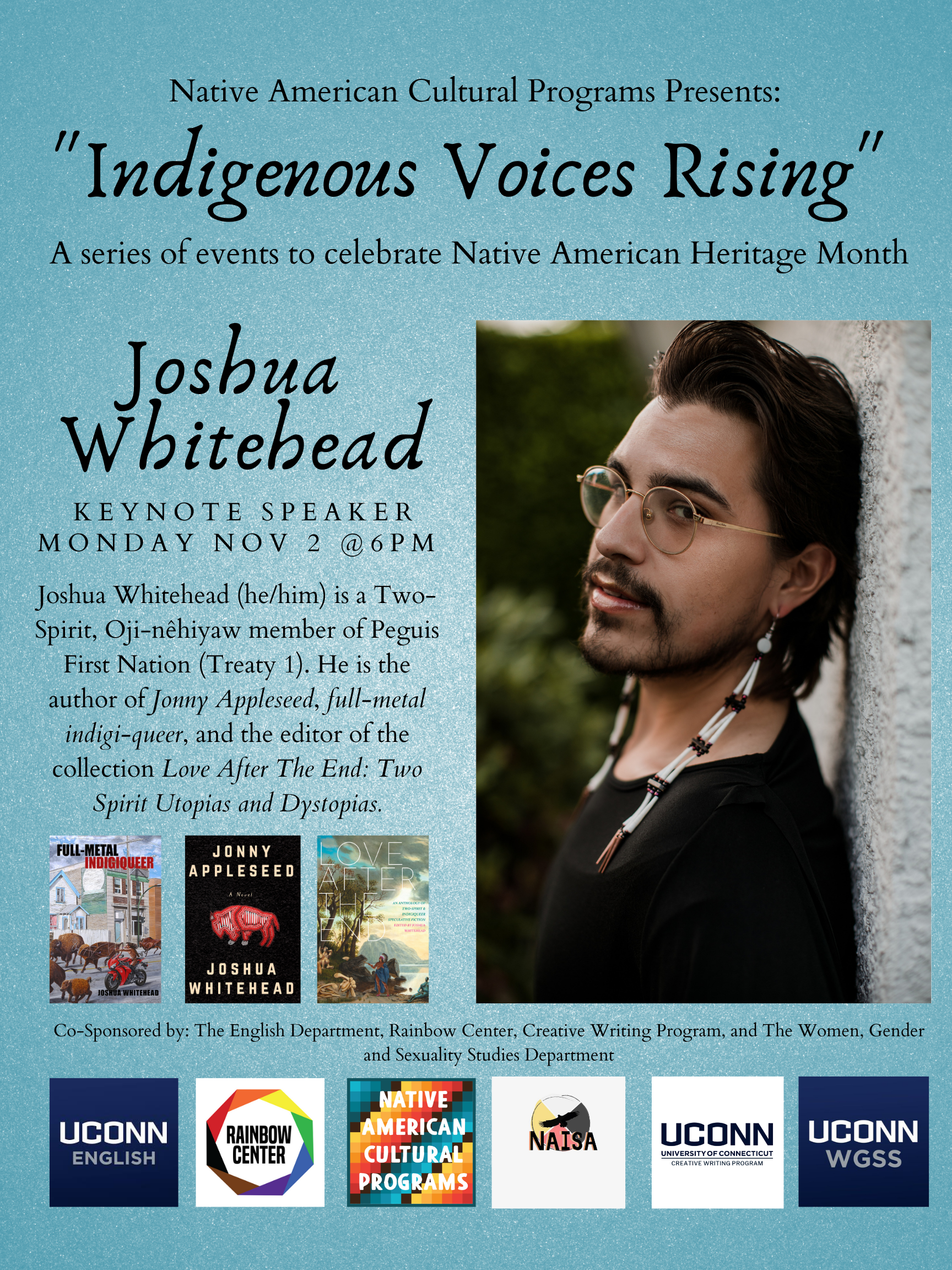 Message from Native American Cultural Programs
Hello NACP Community!
As guests on the land of but not limited to the Mashantucket Pequot, Eastern Pequot, Schaghticoke, Golden Hill Paugussett, Nipmuc, and Lenape peoples we gather to embrace and celebrate Native & Indigenous cultures. 
NACP is here to serve UConn's Native and Indigenous students while educating our surrounding UConn community on our histories, cultures, traditional ways of life & more. Throughout the Fall semester we will be celebrating Indigenous Peoples' Week and Native American Heritage Month with events and programming that are informative on Indigenous cultures & issues, as well as some of our work behind the scenes. 
Woliwoni (thank you) for being here! Our space is open to everyone and we hope you join us and our growing community this semester. 
-NACP Students & Staff