Elsie-Gonzalez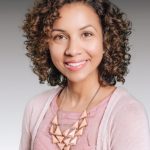 Elsie González (pronouns: she/her/hers)
Director of Diversity and Inclusion Initiatives in the Office for Diversity and Inclusion
Supervisor to NACP
Elsie has been at UConn for 12 years and joined the Office for Diversity and Inclusion from Residential Life. She earned a Master's degree in Human Resource Management from UConn School of Business (2016), Master's degree in Higher and Postsecondary Education from Teachers College-Columbia University (2004), and completed her Bachelor's degree in Counseling Psychology (2003) from Lesley University. She also serves the UConn community as mentor-educator and seeks to empower students as they navigate the roadmap of higher education at UConn. She is particularly interested in women's leadership and advocacy, diversity and inclusion, and staff training and development
Jonelle Reynolds

Jonelle Reynolds (pronouns: she/her/hers)
Diversity and Inclusion Associate
Co-Supervisor to NACP
Kiara Ruesta

Kiara Ruesta  (pronouns: she/her/hers)
Graduate Assistant of the Native American Cultural Programs
Major: Higher Education and Student Affairs
Kiara is currently pursing her Masters in Higher Education and Student Affairs and has an assistantship with the Office for Diversity and Inclusion. She is an alumni from UConn who graduated in May 2019.S he majored in Sociology and minored in Human Development & Family Studies and Latino Studies. Her passion is to fight for social justice, especifically educational equity, for and with underrepresented students. Her goal is to help build a higher education system that encourages every student, regardless of their social identities, to succed in their educational, personal, and professional endeavors through building community.
Sage Phillips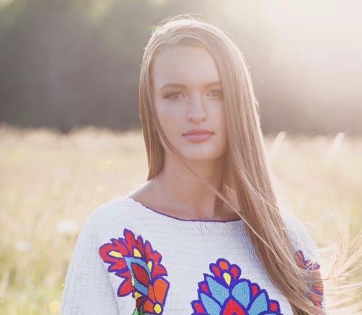 Sage Phillips
Student-Worker
Major: Political Science 
Minor: Native American & Indigenous Studies
Sage is currently undergoing her Sophomore year as an undergraduate student here at UConn. She comes from Old Town, Maine and is a member of the Penobscot Nation. As a young Native American woman, she is working in the NACP office as a student worker to help advocate on behalf of Native American students, as well as fight passionately for change amongst issues dealing with students of color on campus. After UConn, Sage hopes to pursue Law School, concentrating in Tribal & Indian Law. Her goal is to increase the awareness of Native students on our campus as well as to one day expand the NACP into a center full of resources for Native and Indigenous students to utilize.