Chris Newell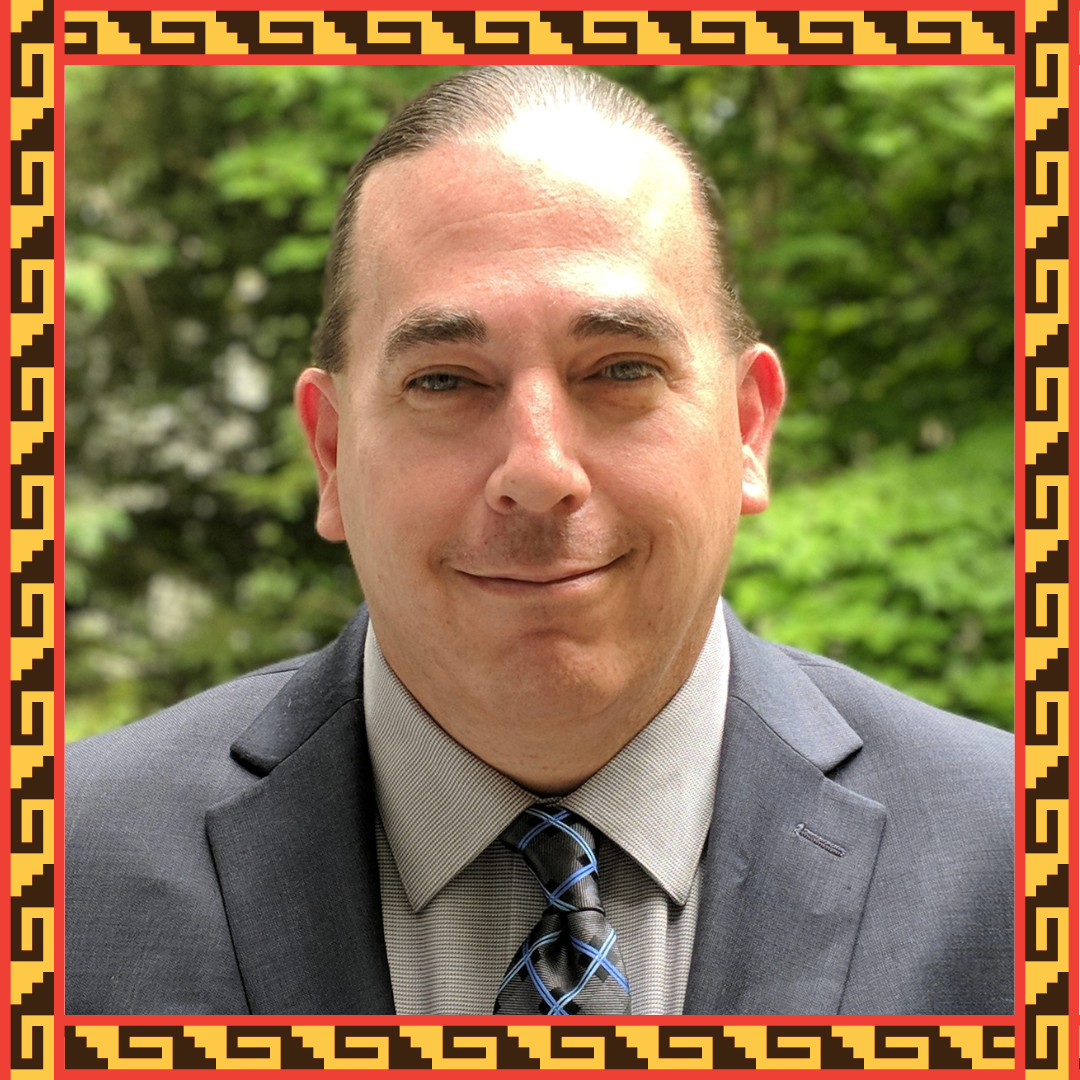 Tribal Community Member-in-Residence; Director of Education, Akomawt Educational Initiative - christopher.newell@uconn.edu
College of Liberal Arts and Sciences
Nation: Passamaquoddy Tribe
Chris Newell is co-founder/director of education for Akomawt Educational Initiative; a majority Native-owned educational consultancy based in Connecticut and author of Scholastic's If You Lived During the Plimoth Thanksgiving. He is a multi-award-winning museum professional born and raised in Motahkmikuhk (Indian Township, ME) and a proud citizen of the Passamaquoddy Tribe at Indian Township. He also serves on the Board of Trustees for the New England Museum Association, Tides Institute, and Maine Public.
Chris is a long-time singer with the acclaimed Mystic River singers based out of Connecticut and has traveled the US and Canada singing and participating in cultural celebrations, pow wows, and live stage performance. Chris was the Senior Advisor for the Emmy-award winning documentary Dawnland and co-director of the short documentary Weckuwapok (The Approaching Dawn) (2022) chronicling a historic sunrise concert collaboration in 2021 with Wabanaki musicians/storytellers and 18-time Grammy-winning cellist Yo-Yo Ma.
Sage Phillips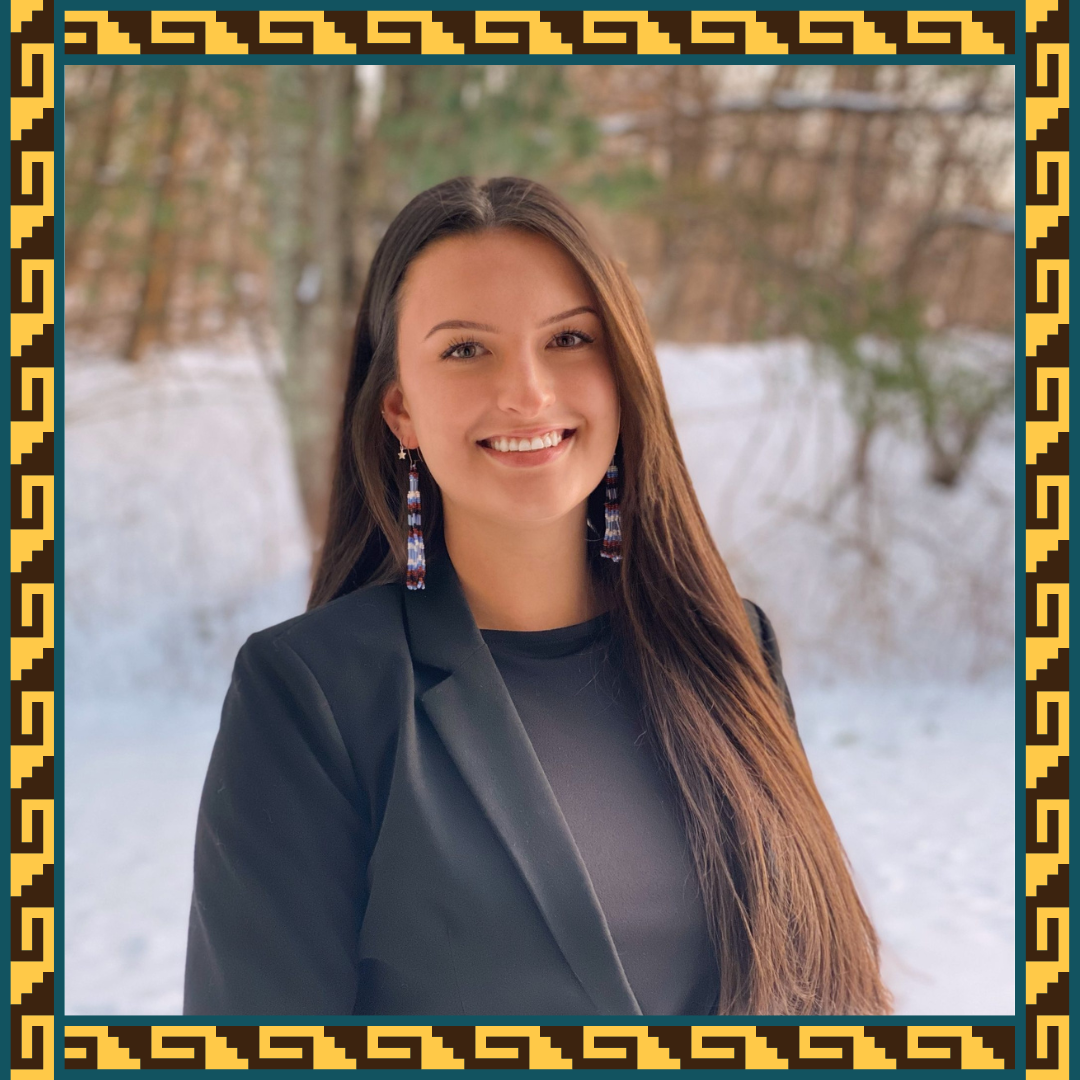 Graduate Coordinator - sage.phillips@uconn.edu
(she/her/hers)
M.A. Candidate: Human Rights
Nation: Penobscot Nation
Sage is a proud member of the Penobscot Nation with traditional ancestral homelands in the current-day State of Maine. Her family comes from the Wabanaki people and the fisher clan. 
As a 2021 Truman and Udall Scholar, Sage has committed herself to a life in public service. She began working with the Native American Cultural Programs as an undergrad and worked tirelessly to transform and expand the programs. Centering her work in creating good relations between UConn and the land it currently occupies, Sage is a strong advocate for future ancestors and generations at land-grant institutions, especially UConn. 
In 2020, Sage received a grant to begin a research effort surrounding UConn's history as a land-grant institution. The project today, known as landgrabct.org was developed in partnerships with NACP, the Dodd Center for Human Rights, and Greenhouse Studios. The effort has received resounding support and positive feedback, as it serves to educate the community-at-large about the historical traumas LGIs were permitted to commit against Indigenous peoples.
Sage recently spent her summer at the 2022 Truman Summer Institute where she interned with the Council for Opportunity in Education in Washington DC before returning to Storrs to pursue her Master's in Human Rights. She is eager to continue her efforts with NACP and help the program continue to grow and serve Indigenous students. 
Samantha Gove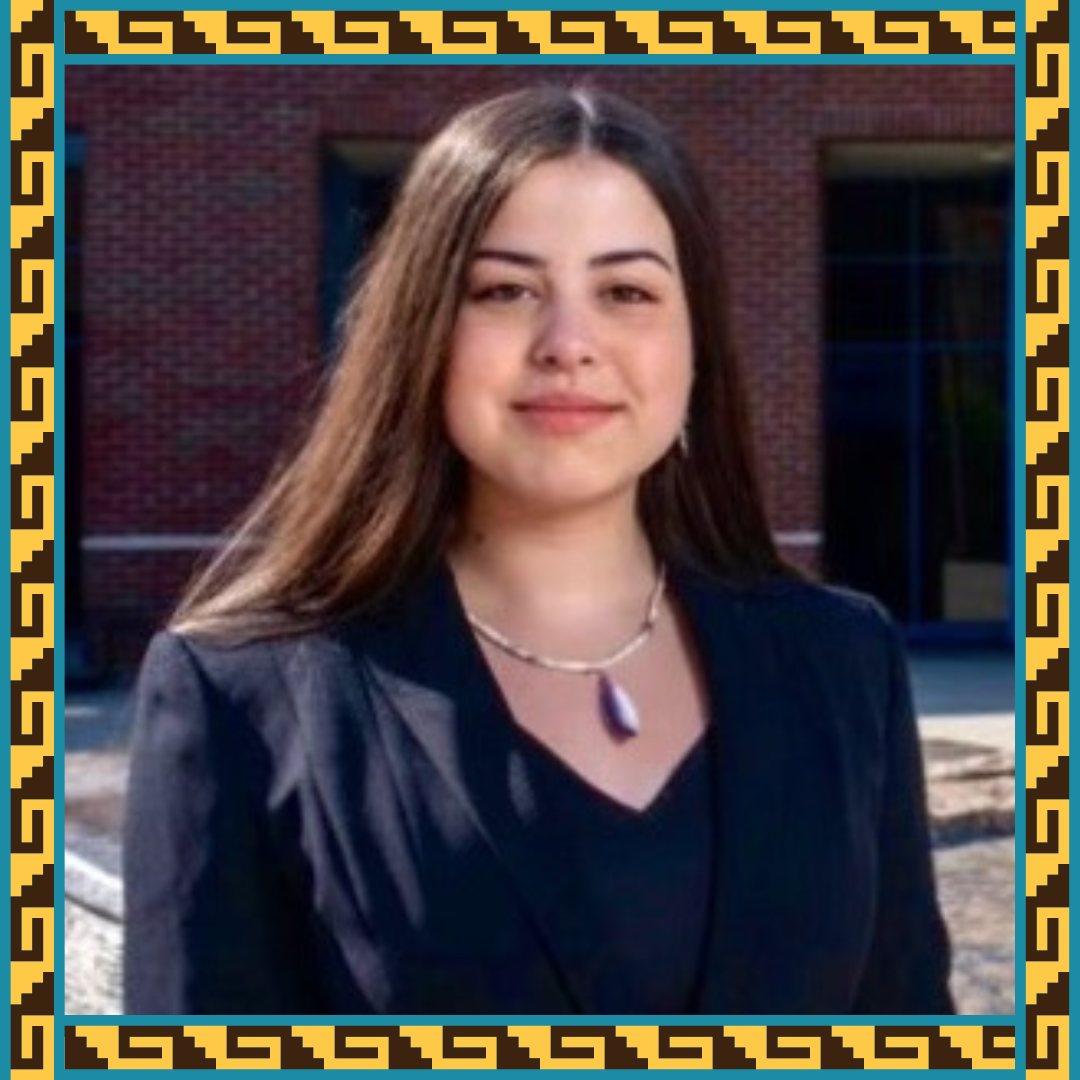 Student Coordinator - samantha.gove@uconn.edu
(she/her/hers)
Major: Human Rights & Sociology  Minor: Psychological Sciences
Nation: Mashantucket Pequot
Samantha Gove is a Junior from Granby, Connecticut and a proud member of the Mashantucket Pequot Tribal Nation. Alongside being the Student Coordinator of NACP, Samantha is the President of the Native American and Indigenous Students Association, the Coordinator of the UConn Indigenous Nations Cultural and Educational Exchange (UCINCEE), and the Coordinator of the UConn Native and Indigenous Students and Scholars Network (UNISSN). On top of these roles, Samantha is working on a research project with Dr. Ryan Talbert examining Native American victims of fatal police encounters, as well as a separate project highlighting Minoritized Languages of the North Atlantic to bring awareness to language revitalization. Recently, she has been named a 2022 Udall, Cohen, and BOLD Scholar, as well as a Newman Civic Fellow. In her time at NACP, she has worked hard to develop a sustained community of Native students on campus. As a Connecticut tribal member, Samantha aspires to foster better relations between the university and local Native communities. After graduation, she hopes to pursue law school to obtain a J.D./M.A. in American Indian Law.
Nina Reines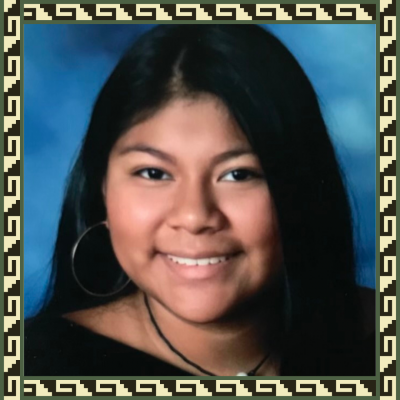 Student Staff - nina.reines@uconn.edu
(she/her/hers)
Major: Animal Science
Nation: Mam
Nina is a Sophomore from Sherman, Connecticut. She is a member of the Indigenous Mam Tribe located in Guatemala. She is majoring in Animal Science on the pre-vet track. Nina is student staff for NACP as well as the Vice President of the Native American and Indigenous Students Association (NAISA).
Christina Yett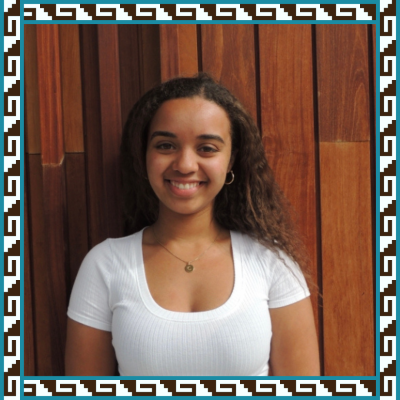 Student Staff - christina.yett@uconn.edu
(she/her/hers)
Major: Allied Health Sciences  Minor: Psychological Sciences
Christina Yett is a rising junior majoring in Allied Health Sciences with a minor in Psychological Science. She joined our staff in the fall of 2021 and is excited to be back working for us this year! Outside of working with NACP she is a residential assistant and first-year-experience mentor. 
Kylene Chino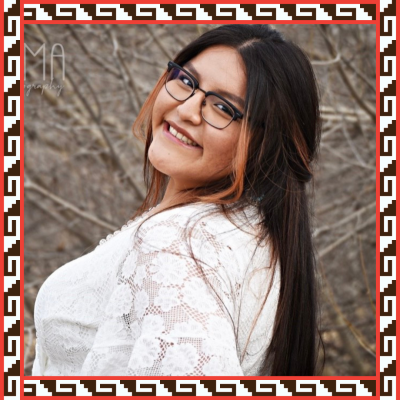 Student Staff - kylene.chino@uconn.edu
(she/her/hers)
Major: Sports Management
Nation: Santa Ana Pueblo, Acoma Pueblo, and Navajo Nation
Aa-rrah-wah Hopa, Hello fellow Huskies! My name is Kylene Yastchay Chino, I am coming from Tamaya, New Mexico. It is a long way from home but hope to meet you all soon! Looking forward to an amazing semester.