Kaylee Jangula Mootz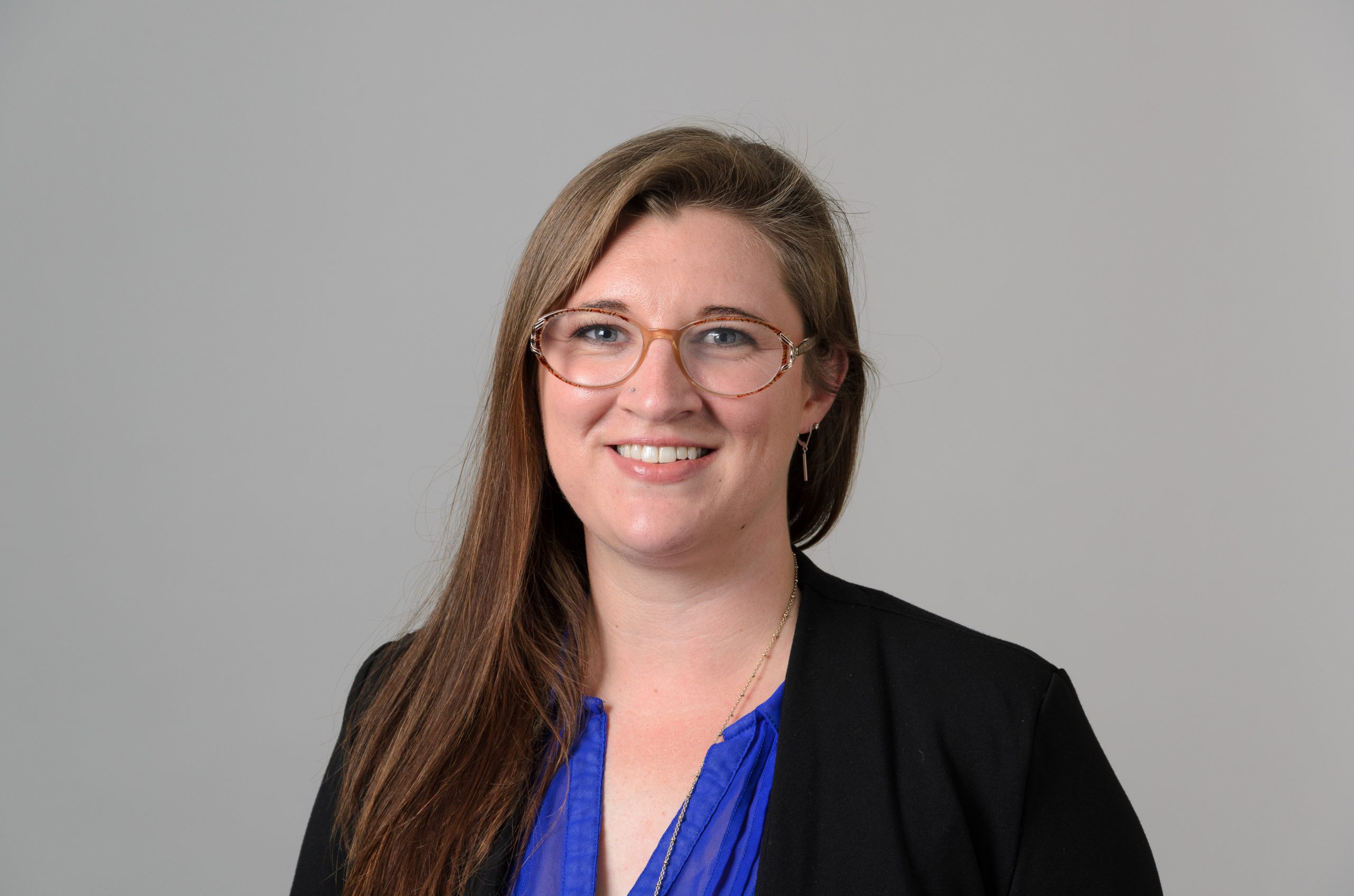 Program Coordinator– kaylee.mootz@uconn.edu 
(she/her)
PhD Candidate: Department of English   Areas of Research: Native American Literature, African American Literature, US Ethnic Literature, Young Adult Literature, Sci-Fi and Speculative Literature, Indigenous Film, African American Film
Kaylee Jangula Mootz was born and raised in North Dakota, home of the Dakota (Dakota, Lakota, Sisseton, Wahpeton), Mandan, Arikara, Hidatsa, and Turtle Mountain Band of Chippewa. She moved to Connecticut for her doctoral education. Kaylee is working to complete her dissertation, which compares Native American and African American fiction to illuminate the ways that alternative modes of temporality when imagining the family offers broader understandings of kinship as necessary for surviving this world.
This is Kaylee's first year as NACP's Program Coordinator. Last year, she served as the Graduate Supervisor to NACP, and previously she volunteered with NACP starting in 2016. Kaylee is also the faculty advisor for the Native American and Indigenous Student Association (NAISA). Ultimately, it is Kaylee's goal to see NACP grow into a Native and Indigenous Studies Institute and a Native American/Indigenous Cultural Center in order to better serve Indigenous students and communities here in Connecticut. This work is just a few of the ways that Kaylee takes up the responsibility of being a good relative as she lives on this land.
Sage Phillips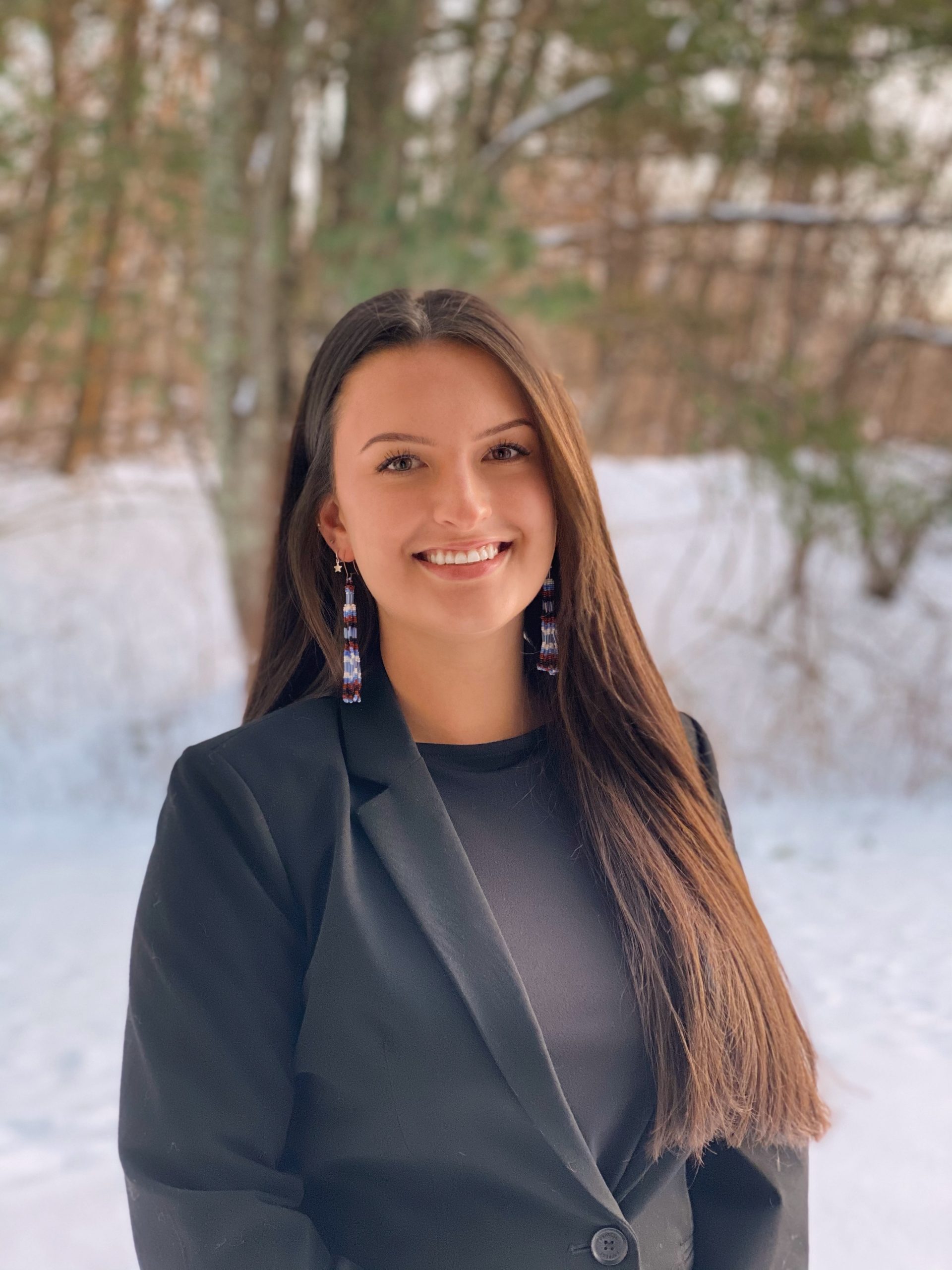 Student Coordinator – sage.phillips@uconn.edu
(she/her/hers)
Major: Political Science & Human Rights  Minor: Native American and Indigenous Studies
Nation: Penobscot Nation
Sage is a Senior from Old Town, Maine (Wabanaki and Penobscot homelands) and is a member of the Penobscot Nation. Sage has been with NACP for three years and has been working hard to create a community of Native and Indigenous students. She represents NACP in various spaces, as a member of LandGrabCT, the CT Statewide Coalition to Ban the Use of Native Mascots, and the President's Council on Race and Diversity. Most recently, Sage was named as a 2021 Harry S. Truman, Udall and Cohen Scholar. Sage is also the Founding President of the Native American and Indigenous Students Association (NAISA). As a young Penobscot activist, Sage works to bring UConn to be at good relation with the land it stands upon by advocating for resources specific to the needs of Native and Indigenous students. Sage hopes to one day pursue law school to obtain a J.D./M.A. in American Indian Law.
Zoe Blevins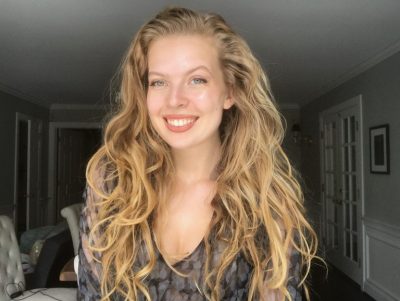 Student Coordinator - zoe.blevins@uconn.edu
(she/her/hers)
Major: Human Rights & German
Zoe is a senior double majoring in human rights and German. Originally from Austin, Texas, she's lived all over from places like North Carolina to Switzerland. After learning about the discrimination and injustice Indigenous people have and continue to face in our country, she became committed to making a change. Alongside working for the NACP, she also received a grant from the President's Commitment to Community Initiative that will create a two way cultural and educational exchange between UConn and Indigenous nations in the region. Her goal is to make UConn a more inclusive space for Native students that respects and honors their culture and heritage. After UConn Zoe plans to attend law school with a focus on human rights law.
Samantha Gove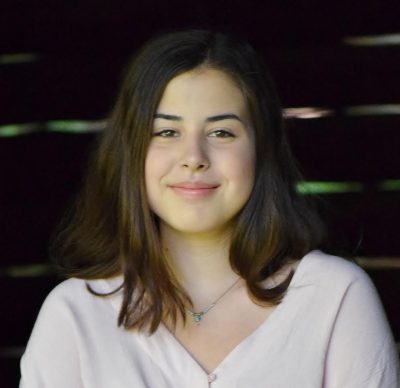 Student-Staff - samantha.gove@uconn.edu
(she/her/hers)
Major: Sociology & Human Rights   Minor: Psychological Sciences
Nation: Mashantucket Pequot Tribal Nation
Samantha is a Sophomore from Granby, Connecticut, and is a member of the Mashantucket Pequot Tribal Nation. She is double majoring in Sociology and Human Rights with a minor in Psychological Sciences. For the past five years, Samantha has worked with community-based non-profit organizations to offer youth education in many areas, but especially on the injustices that Native and Indigenous communities face. She has been working with NACP for a little under a year, and has been working to create a sustained community of Native students on campus. Samantha represents NACP on the Vice President for Student Affairs Student Leadership Council. As well as working for NACP, Samantha is currently working on research with Dr. Ryan Talbert to examine police use of force against Native people in the United States, as well as working alongside Dr. Brendan Kane and Muireann Nic Corcráin on a project that highlights the importance of promoting minoritized and Indigenous languages such as Irish Gaelic and Mohegan-Pequot Algonquian. Samantha is also the Secretary of the Native American and Indigenous Students Association (NAISA), a member of the Human Rights and Action Learning Community, a member of the Youth Advisory Team for Human Rights Close to Home (HRHC), and is a mentor for the UConn Indigenous Nations Cultural and Educational Exchange (UCINCEE).