About NAISA
Welcome to NAISA! We are the Native American & Indigenous Students Association at UConn. Our hope with this organization is to create representation for Native and Indigenous students on campus. We plan to educate and advocate on behalf of current events, issues, cultures, traditions, and more. Stay tuned for our upcoming events!
Whether you identify as Native and/or Indigenous or not, we would love for you to join us!
Join our organization on UConntact for meeting reminders and updates!
To get involved or collaborate with NAISA, please contact our President, Samantha Gove: samantha.gove@uconn.edu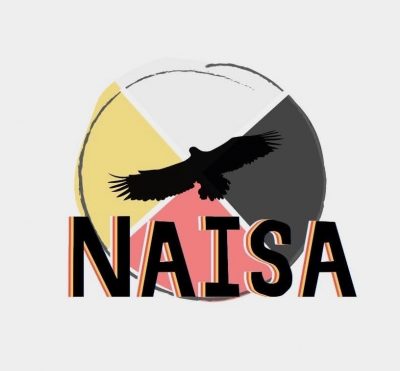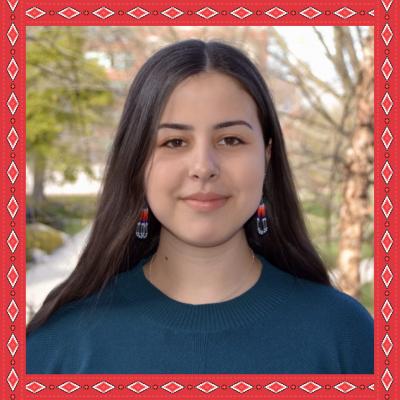 President – Samantha Gove
My name is Sammi and I am a member of the Mashantucket Pequot Tribal Nation. My pronouns are she/her and I am a Junior at UConn double majoring in Sociology and Human Rights with a minor in Psychological Sciences. I first joined NAISA as a freshman with the hope of finding a community of other Indigenous students at UConn, and I am so proud that NAISA has made strides in increasing representation for Native students like myself on campus. I am so excited to continue working with NAISA to provide space for lifting up Indigenous cultures, voices, and histories.
Vice President – Nina Reines
My name is Nina, and I am part of the Indigenous Tribe, Mam, and my pronouns are she/her. I am a sophomore and an Animal Science major with a minor in Wildlife Conservation. When I was first introduced to NAISA, I was glad to find a warm and welcoming community. It became a safe space for me to share my thoughts, and I'm excited to work with NAISA to further increase our cultures and representation on campus.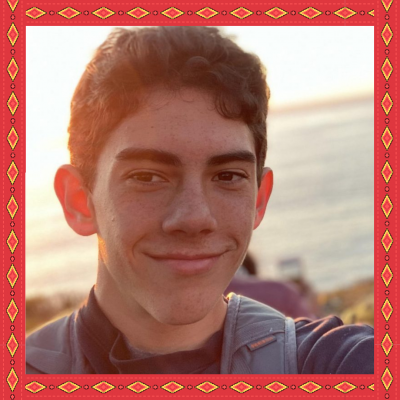 Secretary – Maceo Hertz-Velazquez
Hi! My name is Maceo and I'm majoring in Ecology and Evolutionary Biology (EEB for short). I am a sophomore and my pronouns are he/him/his. During the second semester of my freshman year, our current president Sammantha Gove introduced me to NAISA. With experience in a broad spectrum of Human Rights work, I strive to use my privilege as a means of creating space for those with less opportunities. My hopes are that NAISA can help make UConn a more inclusive space for Indigenous and Native students. Furthermore, given that our university is a land grant school I feel it necessary to understand the complete history of the places where we live, work, and foster our education. It should not go unnoticed that our institution benefits from a past filled with exploitation, oppression, and genocide. As a member of the NAISA e-board I am excited to continue learning and invite the rest of our student body to do the same!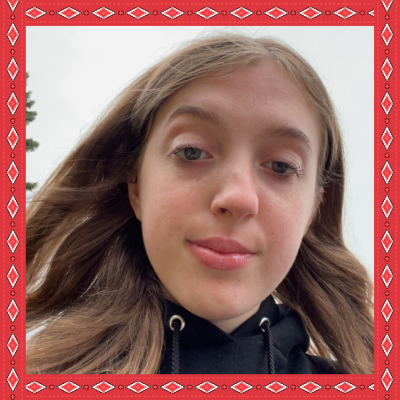 Treasurer – Ashlee Hamilton
My name is Ashlee, and I am part of the Mohegan Tribe. My pronouns are she/her. I am a freshman and a Sustainable Plant and Soil Systems major. I joined NAISA because of the kind, funny, and welcoming community. I love that I am able to express myself and communicate within an accepting group. I am excited to work with NAISA to continue learning and help to educate others in a positive manner.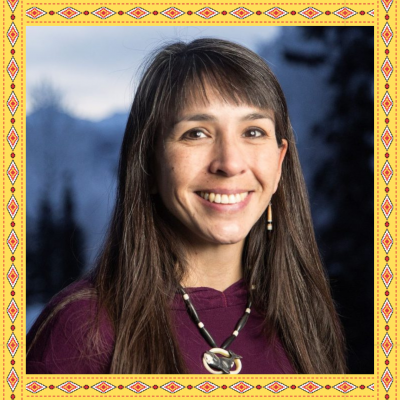 Co-Advisor – Kat Milligan-McClellan
Dr. Milligan-McClellan, Inupiaq, earned her Bachelor of Science in Medical Microbiology and Immunology and PhD in Microbiology, both at the University of Wisconsin-Madison. During her postdoctoral fellowship she established a protocol to derive the evolutionary model organism stickleback germ free to study host-microbe interactions. As an assistant professor at the University of Connecticut, she examines how environmental toxicants that affect Indigenous communities effect the microbiota and development of the host, with a focus on host and microbe evolutionary traits and interactions. She also studies how to make STEM more inclusive, with a focus on improving the environment for Native students.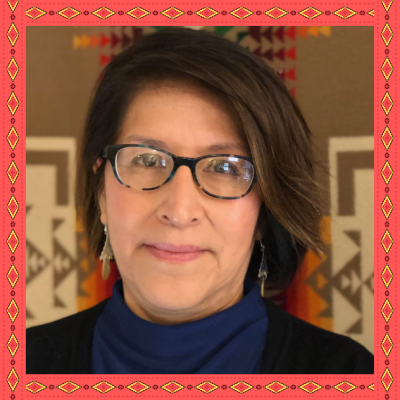 Co-Advisor – Sandy Grande
Sandy Grande is a Professor of Political Science and Native American and Indigenous Studies at the University of Connecticut with affiliations in American Studies, Philosophy, and the Race, Ethnicity and Politics program. Her research and teaching interfaces Native American and Indigenous Studies with critical theory toward the development of more nuanced analyses of the colonial present. She was recently awarded the Ford Foundation, Senior Fellowship (2019-2020) for a project on Indigenous Elders and aging. Her book, Red Pedagogy: Native American Social and Political Thought was published in a 10th anniversary edition and a Portuguese translation is anticipated to be published in Brazil in 2021. She has also published numerous book chapters and articles including: Accumulation of the Primitive: The Limits of Liberalism and the Politics of Occupy Wall Street, The Journal of Settler Colonial Studies; Refusing the University in Toward What Justice?; "American Indian Geographies of Identity and Power," Harvard Educational Review; and, "Red-ding the Word and the World" In, Paulo Freire's Intellectual Roots: Toward Historicity in Praxis. She is also a founding member of New York Stands for Standing Rock, a group of scholars and activists that forwards the aims of Native American and Indigenous sovereignty and resurgence. As one of their projects, they published the Standing Rock Syllabus. In addition to her academic and organizing work, she has provided eldercare for her parents for over ten years and remains the primary caregiver for her 94-yr. old father.