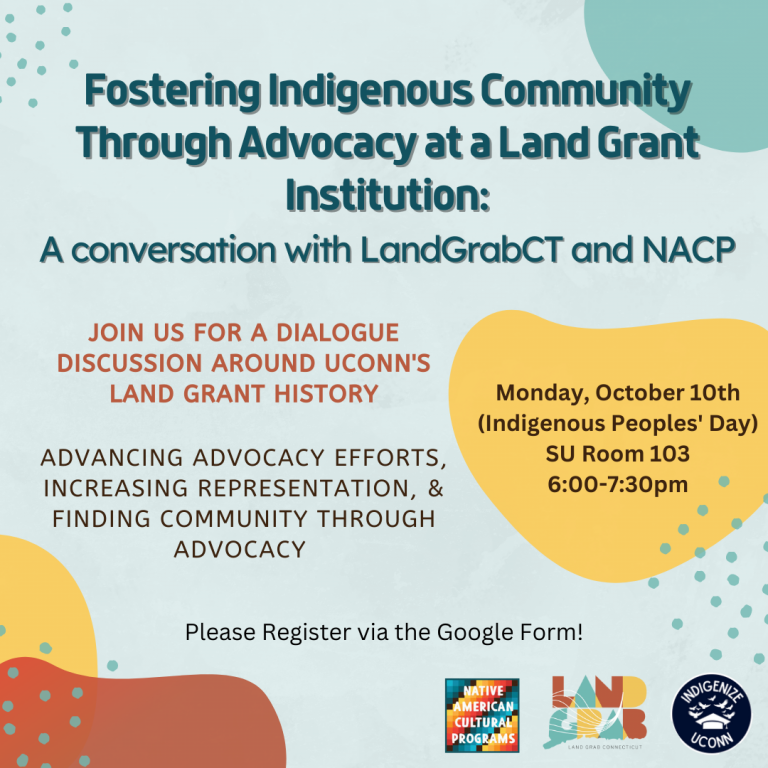 Monday, October 10th (Indigenous Peoples' Day) from 6:00-7:30 PM. ODI Commons (SU 103)
NACP will be having a conversation with LandGrab CT to have a dialogue discussion around UConn's Land Grant history. There will be a focus on advancing advocacy efforts, increasing representation, and finding community through advocacy. Register for this event via the Google Form.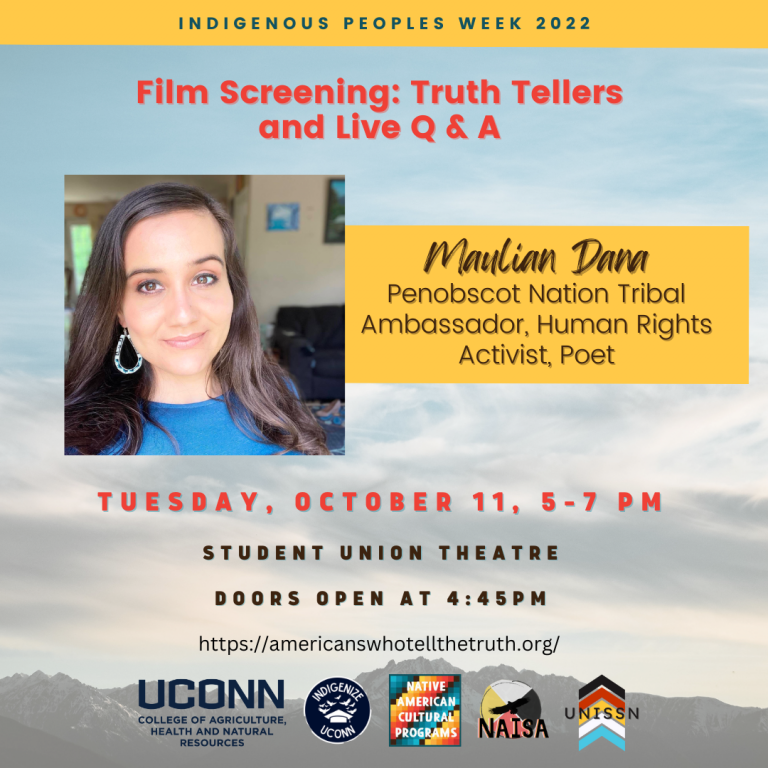 Tuesday, October 11th from 5-7pm in the SU Theatre – doors open at 4:45pm
On Tuesday, October 11, from 5-7 PM we will be hosting a film screening of Truth Tellers. The film screening will be held in the Student Union Theatre beginning at 5 PM. Following the film screening Maulian Dana, Penobscot Nation Tribal Ambassador, Human Rights Activist, and Poet will be hosting a live Q and A.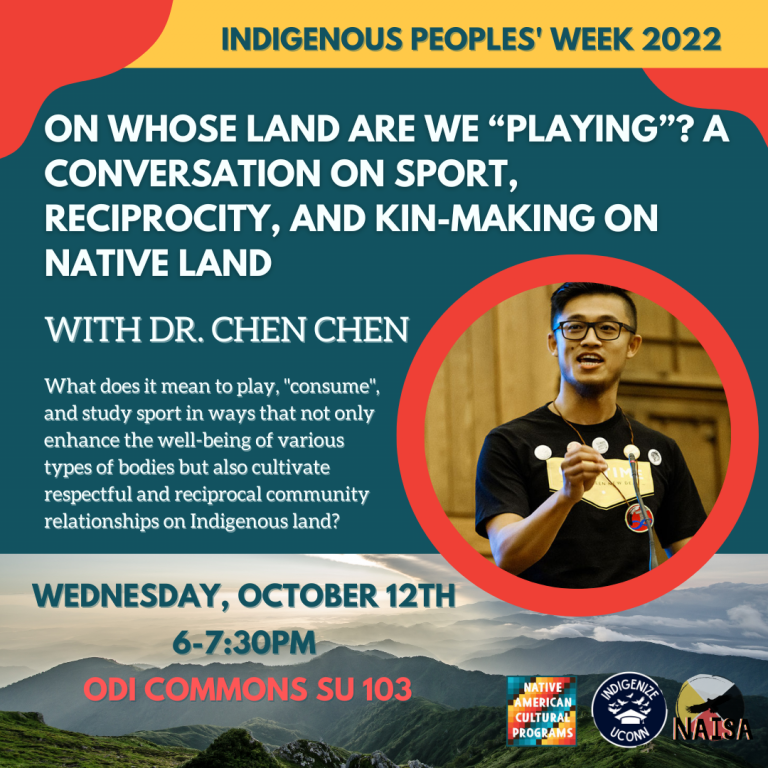 Wednesday, October 12th from 6-7:30pm in the ODI Commons (SU 103)
What does it mean to play, "consume", and study sport in ways that not only enhance the well-being of various types of bodies but also cultivate respectful and reciprocal community relationships on Indigenous land?
Dr. Chen Chen, an assistant professor in sport management and a faculty member of Native American and Indigenous Studies (NAIS), will reflect on his journey as an uninvited guest to Indigenous land, and how that informs his research and teaching on sport. This will be followed by a collective conversation on possible steps that various sport and non-sport communities at UConn can take to become better kins at a time of multiple planetary crises.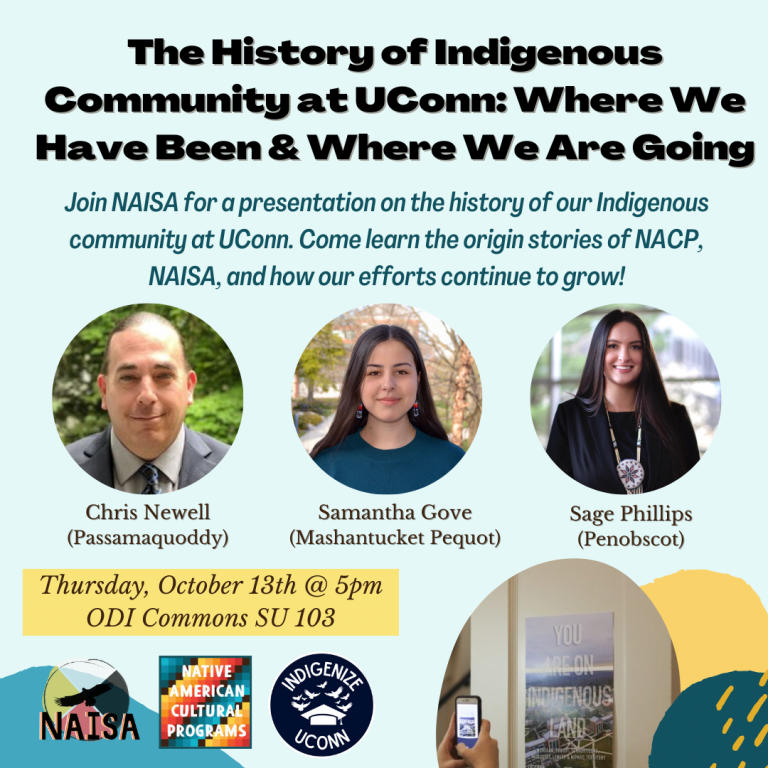 Thursday, October 13th at 5:00 PM. ODI Commons (SU 103)
Join NAISA and NACP for a presentation and panel discussion on the history of our Indigenous community at UConn through the origin stories of NACP, NAISA, and how our efforts continue to grow! Our speakers include Chris Newell (Passamaquoddy), Samantha Gove (Mashantucket Pequot), and Sage Phillips (Penobscot).